Employee Tracking App

dayTrack, the employee tracking app helps you get sales or field employee's GPS location tracking, attendance, sales visit, sales order, payment collection, daily expenses, and day planning using lightning fast mobile app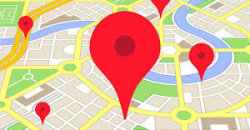 Our employee tracking app helps you track field, sales employee's GPS location and day activities in real time

Without dayTrack

No idea where your sales employees are


Impossible to plan and schedule visits


No way to check attendance and visits done


No reliable data of company' product reach


Manual order processing is slow, unreliable


Collecting competitor's info is not easy

The Solution
dayTrack helps you track attendance of your sales employee, their location using GPS. You can also track their daily movement, visit details, meeting time and sales order they have got, all in real time. Interesting? Read more about sales employee tracking app
With dayTrack App

You know where our sales employees are


You can assign work to the sales employees


It is easy to calculate working hours


Company knows its geographical reach


Online ordering helps quick processing


Know reach of competitor's product also

dayTrack is more than just employee tracking app. It has all the business features which you think of!
What we do ?
We are often asked, "What is it that you do?" We tell them, humbly and yet truthfully: we do amazing things. We help solve big challenges. Technically complex, mission-critical challenges. That's what we do.
Why Choose Us ?
dayTrack has built up an excellent reputation over the years by providing an exceptional level of service as well as practical solutions and help for businesses, both large and small.
Our Process
We offer sales employee tracking app as SaaS (software as service), you only need to pay the monthly charges for employee tracking app and we take care of updates, hosting and maintenance of the web & android app for sales employee tracking which is GPS enabled.
What makes dayTrack stand out as a preferred employee tracking app ("software") provider ?
World Class Services

We use cutting-edge service technologies behind the scenes, and this puts us at an advantage over our competitors. We can work optimally - with better accuracy and efficiently. Lower running costs for us are passed to you as cost-effectiveness and better service quality. We are doing regular development and up-gradation of app to keep you in sync with the latest technology available.
Affordable Prices

It's time to stop paying development and hosting charges and start getting down to serious business growth. Our sales employee tracking app is based on rental model (software as service), so you don't have to invest your money and time in development of software and maintaining it. Also there are no long term contracts and you can cancel at any time. So you only pay for what you use. Interesting? Check out the pricing here.
Great Support

You'll soon get to know the team and your account manager and we will be helping you at every step of rolling out the employee tracking app for your field force. We won't just be there if something goes wrong or if there's a quick sale in the offering. Because we place so much importance upon our customer service we strive to turn our relationship with you into a true trusted partnership.
Happy Customers

Our success comes from you as a happy customer, through us helping you make best use of technology to forge efficiencies of your own, create your own differentiators, be more dynamic and competitive, and ultimately achieve success.