About Us

What makes dayTrack unique is our ability to help clients to solve big challenges. We help them enhance productivity by ensuring that vital business functions work faster, cheaper and better.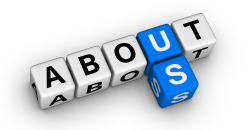 We're driven by a passion to help our clients build stronger, more agiler and more innovative businesses.
About dayTrack
dayTrack is one of the leading field-force employee management app service provider. dayTrack service is developed and offered by an India based software services company having its development and global delivery center at Noida. Our team has a history of innovation and a proven approach. We have extensive 15 years of rich experience in a wide range of industries that depend on mobile-based communication and field employees tracking. We have lasting partnerships with companies that help us deliver on our promises to you. Our integrated support team stands ready to serve you at any time.
Every day, we use our industry insight, technological vision, and innovative thinking to produce fresh perspectives on our customers' businesses. That's how we enable them to reach their full potential and accelerate their business.
We are excited to work in the intersection of technology and business. Our game-changing IT innovations and services help our customers in the public and private sectors to realise new business and service opportunities, master industry change and stay one step ahead of their competitors.
Vision
To be the most trusted and respected professional services firm recognized by our clients for delivering excellence.
Mission
To serve our clients by providing the highest quality professional services that address their business issues. We attract, recruit, and retain the most knowledgeable and passionate professionals, and we provide a collaborative culture that enables them to thrive professionally and personally. We deliver superior financial results to the investment community while contributing to the communities in which we live and work.
Values
Integrity | We do the right thing regardless of the consequences.
The Pursuit of Excellence | We continually strive to exceed the expectations of our people and our clients.
Accountability | We take responsibility for individual and collective actions.
Collaboration | We work together to achieve collective and individual goals.
Passion | Our energy and enthusiasm are contagious. We are inspired to make a lasting impact.
We listen, we act
We understand that it's not just what we offer; it's also how we do things that make a difference. This means listening to our customers at every stage of our process. And then acting on your opinions when it comes to strategy development, operations optimization and product and service innovation.